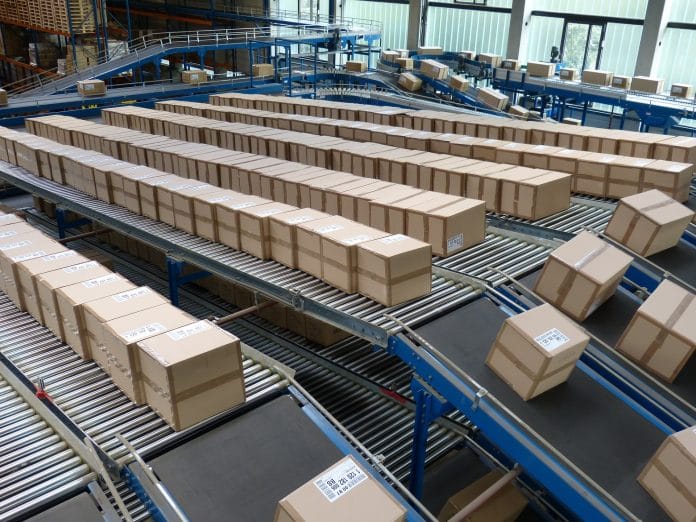 For companies that need to package and transport goods in bulk, it's essential that products arrive at their destination in perfect condition. But without the required equipment or expertise, doing this in-house can be a daunting task. Mick Clark, MD at contract packing company WePack discusses outsourcing logistics and keeping costs to a minimum
To address this issue, many businesses hire contract packers to complete the job. These firms allow companies to outsource their order fulfilment, reducing the need to acquire expensive in-house machinery, hire specialised staff and carry out intricate training. This can save time and control costs, while ensuring the correct safety measures are followed.
But what are the most important considerations when choosing a contract packing company when transporting stock in bulk?

The benefits of a local packing facility
It may be useful to visit the packing company before work begins to ensure the facility is suitable, as well as during the process to check the job is being completed to the correct specifications and standards.
With that in mind, businesses need to consider how far they're willing to travel when choosing a suitable packing service. Operating with a local packing company makes this process much easier.  You need to stay within a 100-mile radius to keep your costs to a minimum.
Distance doesn't hugely affect the price when transporting pallets within the UK. But choosing a nearby facility, instead of an overseas packing firm, can dramatically reduce transportation costs.
If you shipped something to be packed from here to Italy, for instance, you would be adding three or four times the price per pallet to get it there in a seven-day period.
Secure onsite storage facilities

Some companies may have a certain waiting period before products can be delivered to their end point. Transporting the products back and forth can add up to a costly figure, and result in damaged items from mishandled deliveries.
However, contract packing firms offering an order fulfilment service usually have the space to store products in a secure on-site storage facility. This minimises excess transportation and takes control of cash flow.
A lot of clients are looking for a company that can handle the job in totality. Having the ability to store products in the packing facility will reduce the need to transport the items back to the client's location, before having to ship them off again. This can waste time and money.
 Avoid risks of damage
It's important for the contract packer to carry out consistent quality checks until their services are complete. Depending on the product's type and fragility, certain measures can be put in place to ensure the packaging arrives safely at the distribution points. These include:
applying corner posts
double-wrapping heavy products
adding card dividers in boxes holding glass bottles
Contract packers can also advise on the correct type of packing material to keep the product safe during transportation.
If applicable, contract packers can suggest how to reduce the size and weight of the packaging. Packaging that is too big for the products requires extra cushioning, which results in further costs.
The material required can also act as protection during transit.
Some firms will even recommend how to utilise the delivery vehicle's space as efficiently as possible.
This helps to avoid potential risks that could lengthen the packing process and increase delivery costs.
Although contract packing companies can provide safe transportation of goods to the final destination, some businesses may still be concerned about getting the items to the packing facilities in the first place if they don't have a sufficient form of transportation in-house. Some packing firms can provide the option to collect the products to eliminate this worry.
Alternatively, most will offer advice on how to ensure the items are palletised and aren't vulnerable to damage during transit.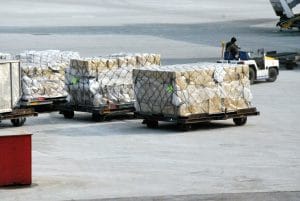 Prepare for accidental damage

But even after following proper procedures, accidents can sometimes still occur so it's essential the transported goods are covered under insurance. Without taking this precaution, businesses could lose out on compensations, and therefore see a decline in customers and money.
Many contract packing firms insure the products under their own policy. This protects the company and all of the goods that are transported from accidental loss or damage.
For instance, WePack have their own vehicles for local delivery and we work closely with haulers for worldwide delivery services. It's a company specialism to find suitable carriers to ship pallets, especially if the goods are liquid, fragile, highly flammable or toxic.
Companies that don't have the necessary skills to complete the job in-house will find outsourcing the packing duties to firms economical in the long-run. Professional packers have the expertise and facilities to handle a variety of projects, and can meet demands with greater flexibility and accuracy. This ensures the correct safety procedures are followed, therefore saving business time and lowering the risk of extra costs.